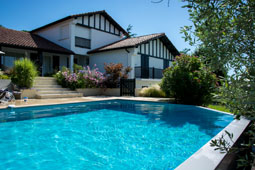 Laid-back chic
Hobo surf chicks rub shoulders with haute couture in Biarritz so you'll find cosmopolitan shops, bars and restaurants alongside beach bars and shacks and surf dudes everywhere. The perfect balance !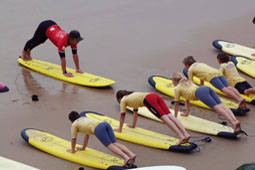 Beaches & Surf
Biarritz boasts some of the best surf spots in the world. Whether you are a pro or a complete novice, here there is a wave for you ! A great choice of unspoilt, sandy beaches and turquoise seas from small, rocky coves or perfectly-rounded bays to the vast, dune-backed fine sandy beaches of the nearby Landes – the world is your oyster !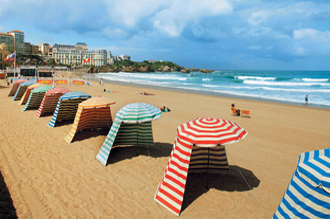 Temperate climate
Biarritz is for outdoor living all year round. Even in the depths of winter, temperatures can reach 25°C and yet the westerly winds and Pyrénées backdrop define the seasons here hence lush vegetation, banana trees and hibiscus. In the height of summer, it can hit 40°C but neither the ocean nor mountain summits are very far away to cool off !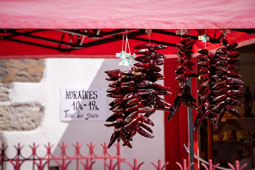 Diversity
Difficult to find a region in France that offers such variety within easy access – Get this – skiing, surfing, gastronomic delights, golf, shopping, popping into Spain, Guggenheim, Basque festivals, nightlife, glamour, tapas, spa therapy, rivers and mountains, pine forests and ocean…the list goes on !